How to Buy a House with No Money Down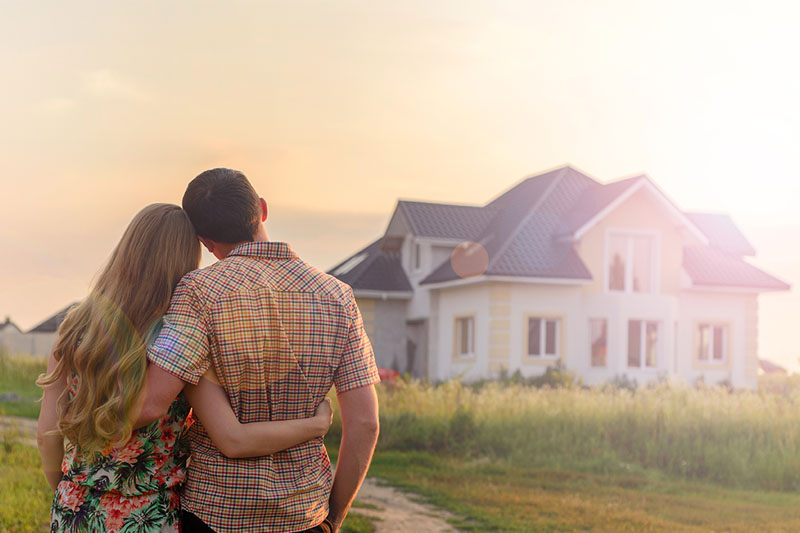 Do you dream of homeownership but can't come up with the required down payment? Don't worry. You may be eligible for a no money down mortgage. Some come with stipulations and others have eligibility requirements. Read on to learn more about how to buy a house with no money down.
There are two mortgage products available that allow a buyer to purchase a home with no money down: USDA loans and VA loans.
USDA Loans
If you dream of living in a rural or suburban area, your home purchase might be a good candidate for a USDA loan. USDA loans do not require a down payment. But the home itself must be in a designated area that is eligible for a USDA loan. If you think this applies to your home purchase, talk to your lender and look it up on the USDA eligibility map.
There are also income limits on USDA loans. You must make les than 115% of the median income in the county where your potential home purchase is located. You also need to have a low debt-to-income (DTI) ration, 45% or lower, and a credit score of 640 or higher. If you have a higher DTI or lower credit, you may need to consider one of the low down payment mortgage options.
VA Loan
The Department of Veterans Affairs wants to get veterans, active duty military, and National Guard members into their own homes, so the government-backed VA loan was created. The VA loan does not require a down payment, but does include a funding fee of 2.15%. Eligible members have a cap on the amount of money they can borrow using the VA loan program.
The VA loan is available to those who served at least 90 consecutive days on active duty during a time of war, served at least 181 consecutive days during peacetime, served for more than six years in the National Guard or military Reserves, or is the surviving spouse of a service member who died in the line of duty or as the result of a service-related disability.
Low Down Payment Options
There are also mortgage products that provide the opportunity to buy a home with a low down payment. These include a conventional mortgage and an FHA mortgage. Both require mortgage insurance, an additional premium that provides financial protection to the lender in case you are unable to make your monthly payments.
You can get a conventional loan with as little as 3% down, but you will pay private mortgage insurance (PMI) until you reach 20% equity.
FHA loans require at least 3.5% down and include the mortgage insurance for the duration of the loan. But, FHA loans have lower credit requirements, so they are a good option for those without a strong credit history.
Don't let the lack of a down payment keep you from your dreams of homeownership. If one of these options works for your situation, you may be able to get into your own home quickly and with no or little money down.