What Is the Average Down Payment for a Home?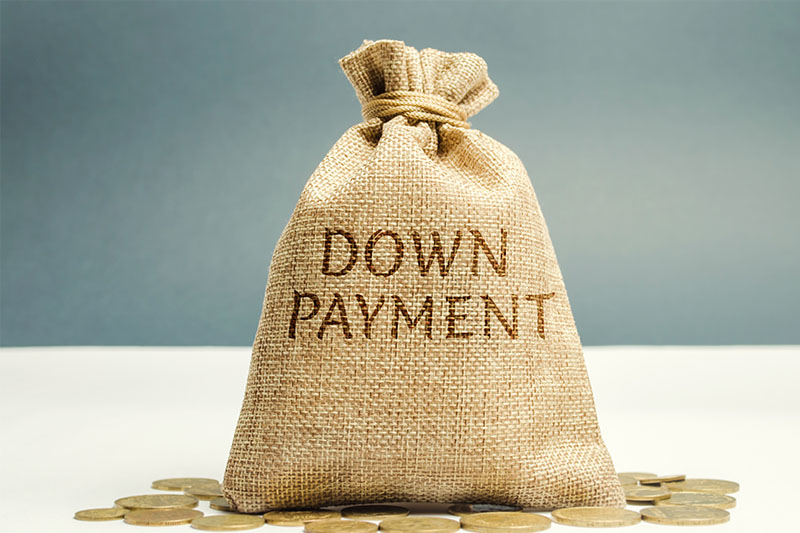 One of the biggest hurdles to homeownership is saving up the all-important down payment. It can impact how much house you can afford, what types of loan you use, and how long you need to wait to become a homeowner. So what is the typical down payment amount for home buyers?
What Is a Down Payment?
The down payment is a percentage of the home's value that the buyer pays at the time of purchase, while financing the rest using a home loan called a mortgage. Most lenders ask for a 20% down payment for a conventional mortgage, but have special programs and products that allow for lower down payments as long as other criteria are met.
The down payment is required so that the lender knows that the borrower has saved and given homeownership serious financial consideration. It lowers the risk that the borrower will just walk away from their home and default on paying their loan back.
Average Down Payment Amount
The National Association of Realtors found that homebuyers overall put down an average of 12% in 2019. First-time homebuyers tended to finance a larger portion and have a smaller down payment, with an average down payment of 6%. Experienced homebuyers put down an average of 16%. This can be due to money made by selling their previous home, which was a major contributing factor in 38% of down payments. 60% of respondents said that they saved up money for their down payment.
Down Payment Requirements
The minimum required amount of the down payment depends on the type of loan. Here are a few of the most commonly offered mortgage types:
Conventional loan: 3% minimum down payment. A 3% down payment is the absolute minimum, but you will need to pay for private mortgage insurance, PMI, until you have at least 20% equity in your property. If your down payment is 20% or higher, you do not need to pay PMI.
VA loan: No down payment required. Veterans and current members of the military and National Guard are eligible to use a VA loan.
USDA loan: No down payment required. You must be purchasing a home in a designated rural or suburban area.
FHA loan: 3.5% minimum down payment. You will typically pay for mortgage insurance for the life of the loan, even after you reach 20% equity in your home.
Saving for a Down Payment
No matter what type of loan you plan to use, it is a good idea to save up for a down payment, even if it is not required. You can set up a monthly allotment to your savings account, take on a side hustle, or make lifestyle adjustments to get more money in the bank. This can reduce the amount that you have to borrow and result in more favorable loan terms.