How to Know When You Should Buy a House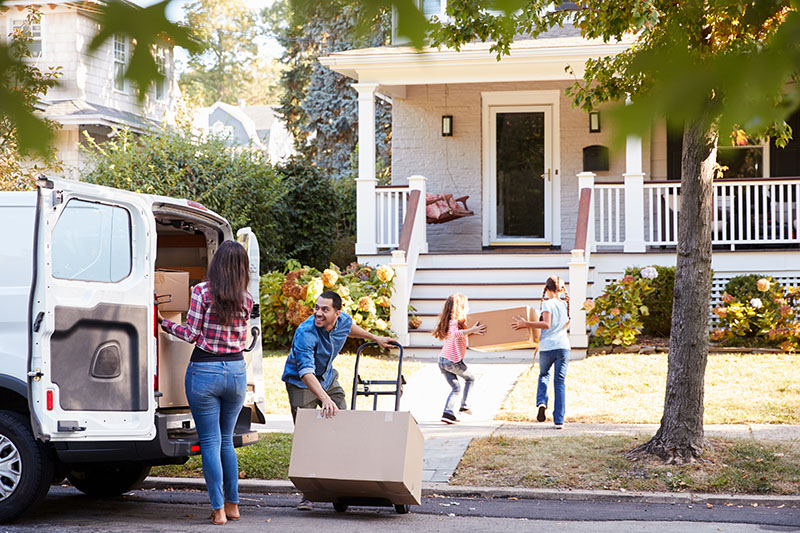 Do you enthusiastically pore over home listings on online platforms in your spare time? Is driving around looking for For Sale signs your idea of a perfect Saturday afternoon? If so, you may be ready to buy a house. Here are five tell-tale signs that you should consider if it's time to buy a house.
You are debt-free (or close to it). While many homeowners have student loans, car loans, or credit card debt, the best position to be when purchasing a home is debt-free or on a steady path to becoming debt-free. Not only will it make paying for a home and the maintenance that comes along with homeownership easier, it also makes it easier to get approved for a mortgage. Lenders consider your debt-to-income ratio (DTI). Having too much debt compared to your income is a red flag that you may not be able to make the required monthly payments.
You have good credit. You are not required to have a credit score of 800+, but you should have a strong credit history of paying your bills on time. Each lender will evaluate your loan application individually and your credit score play a big part in that process. If you have lower credit, you may still be able to use programs such as an FHA loan to buy a home.
You have saved a down payment. Not all mortgage products require that you make a down payment, but if you have been saving for awhile and have a good amount of money to put toward a home purchase, it's probably time to start looking. If you don't even have a basic emergency fund, start saving and wait a little bit longer to buy a house.
You have a stable job and income. If you plan to make a career change soon, it may not be the right time to take on the additional financial burden of homeownership. Wait until you are in a stable job with reliable income to start shopping for a house.
You know the costs. Before you take the step to buy a house, you should research all of the hidden costs of homeownership in your area. These can include property insurance costs, property taxes, utilities, maintenance, and flood insurance (if applicable).
You need to move. If you have outgrown your apartment and are ready to move into a house, it might be time to consider homeownership. Just keep in mind that wanting to buy a large, luxurious home does not mean that you are ready for the financial obligation that comes with that purchase. Be realistic about your wants and needs.
If this sounds like you, you might be ready to buy a house. Talking to a Realtor or real estate agent can help you take the next steps by identifying the type of house you want, the expected prices in your area, and what you can do to further your path to homeownership.