A Home Inspection Checklist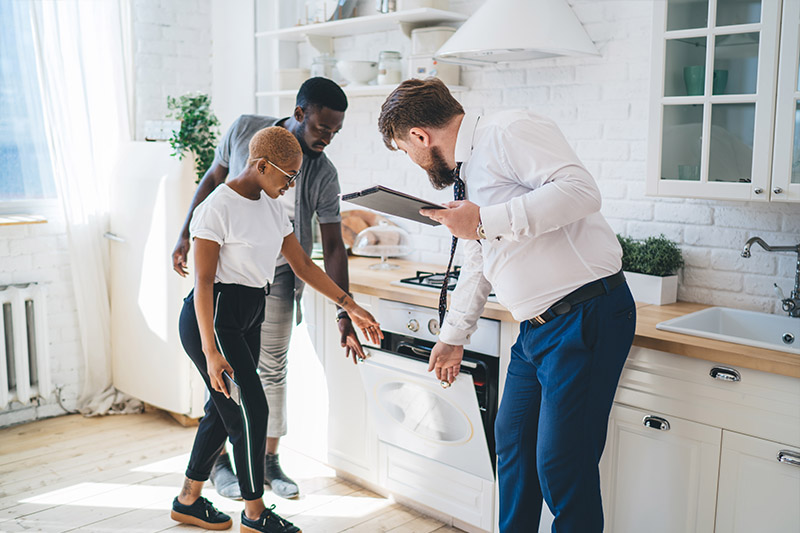 When purchasing a home, it is always a good idea to have it professionally inspected. Many lenders even require it as a condition of the loan. Home inspectors charge between $270 and $400, depending on the size of the home, local area, and extra features (shed, detached garage unit, pool) that they need to inspect. Here are the top things that the best home inspectors look for when they work.
Exterior
Structural damage, such as foundation cracks, including in the basement and garage
Sidewalk, driveway, and other paved sections
Window insulation
Gutters and drainage
Roof damage, such as missing or damaged shingles
Interior
Interior roof condition, visible in the attic
Structural issues, such as floors, walls, and ceilings buckling or extreme unevenness that may indicate damage
Indications of water damage, including in the basement and garage
Basement structural issues, such as cracked support beams
Systems
Electrical: capacity, condition, and working lights and outlets
Plumbing: water shut-off valve, toilets, showers, sink fixtures and drains
HVAC: wiring and ventilation, fireplaces
Appliances: condition and working properly
Home inspectors do not test for the presence of lead paint, radon, chimney deposits and build up, pests, asbestos, mold, well water condition, and sewer condition. If the inspector finds indications of an issue with the foundation or systems, they may recommend that you hire a specialized inspector with more knowledge of that particular aspect of the home.
How Do I Hire a Home Inspector?
If you work with a Realtor, they likely have a few professionals who they have worked with in the past that they can refer you to for your home inspection. Your Realtor can even arrange and schedule the home inspection for you. Relying on referrals will ensure that you get an inspector that will be thorough and alert you to issues that you will want to be aware of before you go through with the purchase of the home. Once you close, you are responsible for all maintenance and repairs, including damage that occurred before you even purchased the home.
The home inspector should be available to review the home inspection report with you and answer any questions that you may have. They often take a lot of photos to include with the report, which can be helpful when it is time to make the repairs.
If the home inspector finds a lot of items that concern you, you might be able to go back to the seller to negotiate. You can ask to lower the purchase price, given that you will now have to pay for repairs, or ask them to pay for and complete the repairs before the sale is finalized. Either way, knowing about costly damage before your purchase is complete can save you money in the long run.